Furniture Removalist Company
Removalists Perth are the best  for moving those large / heavy awkward items of furniture | s and even the packing of all those small bits & pieces in to packing cartons – relocating / moving homes can be frustrating, stressful & to some people and family's painful… also maybe sacrificing your hard earned annual leave – or giving up on your precious time off over the weekend and feeling tired for the rest of the week when returning to work. Do not worry – that is why our services our here to help offering a 5 star and dependable service.
We are the number one movers your area has to offer – who has provided premium services to countless locals, helping family's relocate all with expert 5 star reviews. It does not matter if you are shifting within the same suburb / area or even across the other side of the state. From a multi level home with stairs or even a apartment complex with a tight, awkward staircases / lifts or steps to navigate down: we are the only option that will move you in a efficient time frame at very competitive rates.
Still not convinced that we are the outfit to choose? Find our great reviews on Google.

Moving & Removals – the BEST service available
So you are moving & looking for a logistic service in your location? Your family has many important items at your home – big and small – maybe you want them shipped? No need to worry, we can take on all jobs and also have other expert companies we work in with at time of need.
Our local business values the busy schedule of our Perthions. Our removals company understands the importance of  a safe transfer of your goods and items from A2B.
IMPRESSIVE MOVER SERVICES IN WESTERN AUSTRALIA
Our furniture relocation business is affordable and one of the best removalists in Perth, with an impressive fleet of specially designed pantec trucks (all with hydraulic tail lifts for ease of loading / unloading of the vehicle). Our professional staff can deliver exceptional service to any types of requirements our clients may have – call us today to discuss, we are more than happy to help.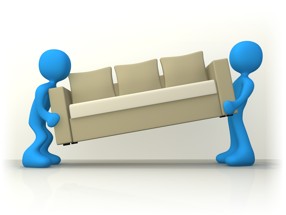 QUALITY RELOCATION STANDARDS
Successful mover service is what we provide from the company's belief in quality shifting service. We are a family owned business of movers in Western Australia that is respected among all other moving companies for our attention to detail and adherence to strict quality standards in the Removal | Transportation | Logistics industry.
No job is too big or small in our eyes. Our customers are delighted when they find their goods / items arrive at the new location on time and in the same condition it was loaded in. All our workers take pride in our work – that is what we are  trained to do, also performing all tasks with equal importance and dedication leaving many happy and satisfied clients all over West Australia's regions.
COST EFFECTIVE TRANSPORT SERVICE
Our transport industry is such a competitive business: there are reasons why you will find Removalists Perth stand out and are referred by most people. We provide excellent service that speaks for itself; recommendations are passed on from our past customers, making us one of the most cost effective companies around.
Enjoy a worry free relocation experience
Moving from one city to another? Or even interstate (we can make recommendations) We take the worry about the moving of your goods (which could stress you out). That is why you need us as your chosen local movers. At Best Removalists Perth, our impressive track record with thousands of satisfied clients should help you to understand that when it comes to a stress-free move / relocation – we are one of, if not the greatest. Our competitive prices make the move easier on your pocket with a variety of packages for you to choose from to help with your family's  budget. Even if you have only a few items to move or a huge household with hundreds of big items, we are the right choice to make.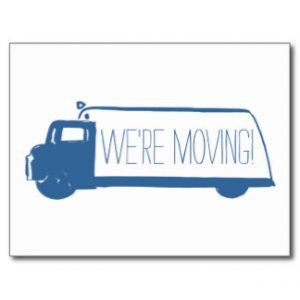 Our professional team really cares
We are a fully family owned and operated business in Western Australia. That is one of the reasons why by hiring us, your family can be assured that you are making the correct choice for your move. Our trained staff care about our clients, which shows in the care we take when we are packaging / packing loading / unloading of goods in our trucks – vehicles. Our employees all put in the care and effort needed to make sure that our local company – as professional relocation of your furniture – plus items are packed carefully and loaded on our truck the correct way so that they do not get damaged. We know the ins and outs – and sure know how to load our vehicles, just imagine how many times we have done that in our many years of operation!
We have all the correct tools and equipment such as ties | trolleys | tool bad | heavy duty industrial furniture wraps | but the most important factor is the experience, as with any profession the more knowledge you have the smoother the job will be. Knowing the exact procedure to perform successful operations each and every time – which is why we have such a vast past history of prolific jobs. We didn't earn our name for no reason, we are the ultimate choice when it comes tho shifting.
Choose our business as your go-to removalists in Perth WA
Give our phones a call today for a chat about your next job. We are more than happy to offer advise or give you a complete run down on how we operate from start to finish. Even provide the knowledge and how to safely pack your boxes or cartons ready for your move. (which packing is a major park in a damage / break free job) We have the professionalism and know how – plus the can do attitude you need in a industry like this. We get clients asking how we do this job, day in; day out – well for start it keeps us fit (payed for keeping fit!) but the main reason is we love it! We enjoy being there helping you and your family – or business go to the next destination and part of your life.
So give our friendly team a call today on (08) 6365 2200 to see the difference with our group.