House Move Tips
So, you are in Perth and moving | relocating? Moving house can be one of life's most stressful experiences (also exiting at the same time). Avoid the stress and a backache. Our best advice is; utilise Best Removalists Perth to do the heavy lifting and transporting for you (save your family the heartache). Here are some other helpful hints that may help during your move: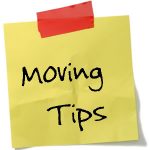 Moving House Checklist
Check out the surroundings of your new location for schools etc. before make any solid commitments for your new home. There could possibly be a waiting list for the schools you like.
Budget your move if possible, check the pricing structure for each step of your move in Perth.
Book some time off work – different size moves mean more or less time needed, think clearly about what times needed to save rushing and stress trying to do everything last minute.
Cleaning of your old home – Plus be prepared you may want to clean your new home; as the standard of cleaning by previous tenants may be sub par.
Prepare children for your move. Prepared and informed children stress less = less stress for you 🙂
Plan to keep your pets in a safe place during the relocation process – as it can be stressful for them (and also yourself & the removalists)
Eat the food in the your freezer.
Choosing a Recommended Removalist Company
Choose a professional and reliable company in WA. Please try to contact us with your possible moving dates with as much notice as possible to secure the booking of your move. It is the best investment you could make for your family in Perth. It will save so much stress, it also saves your back and it saves your marriage.
Order | buy packing materials; boxes, packing paper, bubble wrap and tape for delivery at least 2 weeks prior to your move.
Alternatively, contact us about Perth packing and unpacking services if you do not intend to pack yourself.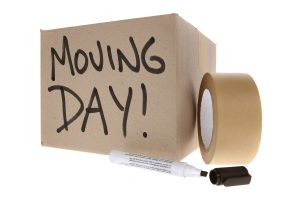 Other Tips
Consider ordering carpet cleaning and or cleaning services for the day after your move.
Possibly order a gardener or save time for gardening.
Call to disconnect | reconnect your utilities – Gas, Water and Electricity (also update mailing address)
Call to disconnect | reconnect your telephone and Internet provider (also update mailing address)
Make your change of address notification to regular mail | advise Australia Post for mail redirection service.
Decluttering Advise
Throw away unwanted / unused goods – so that you don't have to transport them to your new home to store again.
Return any borrowed goods / items.
Arrange a garage sale (eBay sale) for toys etc. and put an advertisement in the paper | online (gumtree etc.).
Another Tip
Defrost your freezer.
Clean your oven – It is a dirty job (possibly hire a cleaner)
Clean the BBQ (clean tray etc. as when wheeling to load onto truck ash etc. can fall out)
Packing Suggestions
Clearly label all boxes.
Mark boxes that contain any fragile / delicate items.
Write a list while you are packing to keep track of what is in each box.
Start packing items in your garage | shed (items that are least used first)
Disassemble any thing that may need to be for easier transport.
Disconnect the washing machine and dishwasher (if not your moving organisation can do this)
If necessary arrange a storage facility.
Pack personal items last.
Clean out the fridge.
If you are cleaning your home – leave cleaning utensils and the stepladder.
Time to Move
Make sure to keep contact with your reliable moving company throughout the process.
Before you leave check all rooms / cupboards.
Put aside all keys (including spares) to give to the property manager | real estate agents | new owner / tenant.
Keep a box aside a empty box to pack up all cleaning utensils (if you done the final cleaning yourself).
Walk around for one final check.